The success and popularity of Cassper Nyovest is earning him various headlines daily because he is making moves that are just too lit to sleep on. Currently the rapper's single Move For Me is trending with a build-up anticipation from fans who cannot wait to see what Mufasa is cooking up.
One surprise about that video was the American model Jessica he flew over to feature as the vixen to grace the screen. Like any project the rapper has done, Move For Me is guaranteed to become a success with the work he is seemingly putting in.
"The move for me video will be one for the books. Im going broke again for a music video cause the art is way more important than the money. Ive got a catalog of music videos that broke my bank and they were all worth it. I also trained soo hard for the video. No half stepping!!!" wrote Nyovest.
Now the single is standing at number 3 on the trending list as proof of the hype that it has evoked from fans.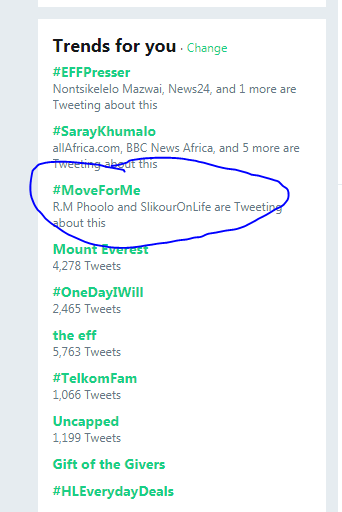 One of his latest tweets he shared to fans who are envious of his success that he had many failed attempts until things worked out and that keeping a teachable spirit helped him.
"It might look like this thing came easy for me but i actually figured it out after many attempts. Everything i know i was taught and i'm glad i kept a teachable spirit. Kids these days know it all and you cant tell them or teach them anything."