Tellaman Reveals Why He Has Beef With Flame! The beef between A-Reece and Nasty C seems to have been inherited by their close friends.
Earlier today (12 October) we saw Tellaman go on Twitter and troll Flame for reaching out to Nasty C after he had a fallout with his former crew members. Flame was added to the Ivyson tour lineup for the concert held in Johannesburg.
"Junior put that guy on the #IvysonJozi line up. Before they had a fallout with his crew they hated him and all his friends, they were even goin around talkin about how they will end our careers. Now he is asking to be put on by the same bru. SAD," tweeted Tellaman trolling Flame.
He then went on to reveal why he has beef with the rapper. Late last year, Flame tweeted subbing Tellaman saying that he doesn't have hits responding to the SAP hitmaker. This stuck with Tellaman and is now taking the chance to get back at him for it.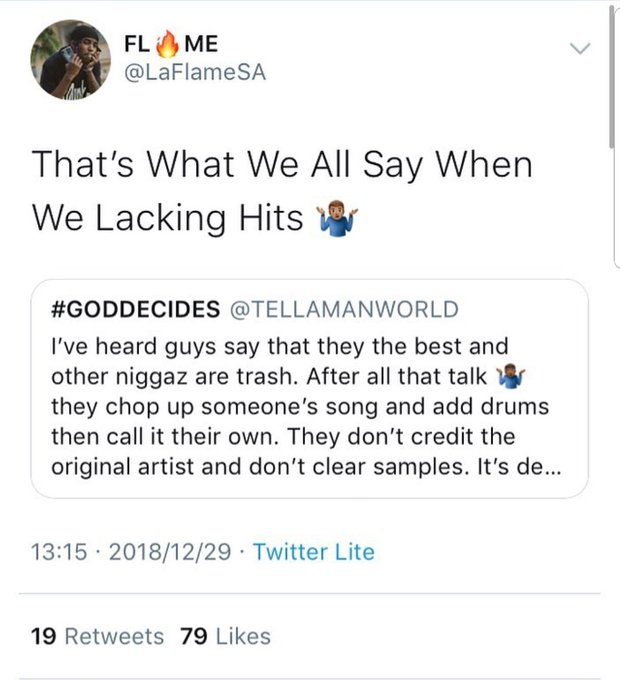 "And also…. if I remember correctly I was the one who got a hate tweet about how I don't have hits and being whack blah blah blah," read Tellaman's tweet.