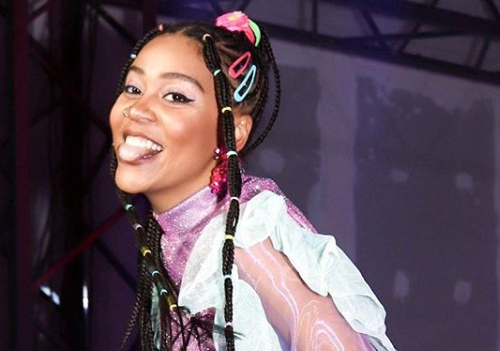 How John Cena & WWE Reacted To Sho Madjozi's Song About Him. On Thursday evening of last week Sho Madjozi performed what could now be regarded as a hit single on Colors Show titled John Cena.
Not only did the song receive raving views from fans but it caught the attention of the heavyweight champion and the show World Wrestling Entertainment.
John Cena had always been people's favorites, Sho's creativity as a song writer fueled in those emotions. John took to Instagram to show his reaction on the song by posting the image of Sho Madjozi, in addition the show WWE tweeted the performance of the star. Furthermore, Missy Elliot also reacted to the John Cena performance.
This wasn't the first international recognition the rapper received she won herself the BET award, where she got to mingle the likes of Cardi B who showered her with praise. The Huku hitmaker has just been owning 2019, it's success after success for her and people are inspired and proud of her.
See Reactions of the WWE and John Cena Below: